TRADITION AND LOVE
WHO ARE WE?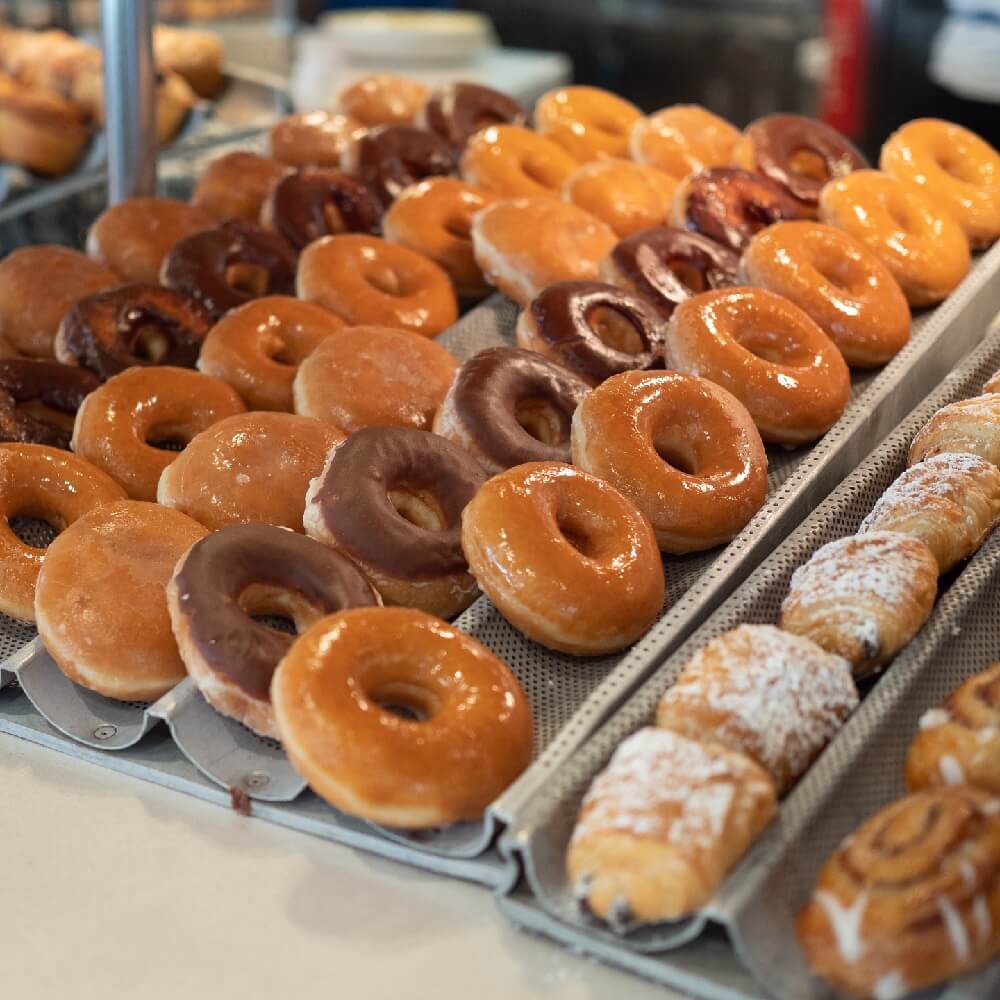 We are not just another LA donut shop, Honey Donuts is a one-stop-shop with many food and drink options available for breakfast, lunch, and dinner. We are open everyday of the year except for Christmas, we've got you covered 364. Not just donuts and coffee, but fresh sandwiches, baked goods, smoothies and fresh juices. We are not just known for our yummy food and drinks but also our outstanding service.
This minority owned shop is a Los Angeles must with a diverse menu. There are no frills here, just scrumptious fresh food and drinks. Honey Donuts is buzzing all day so parking can be a little tricky but worth the effort. People rave about the Vietnamese Coffee, fresh sandwiches, glazed donuts, and fresh juices! Just ask the regulars, you'll see them every morning, five days a week.
---
FRESH AND PREPARED DAILY
DELICIOUS FOOD
Covid Precautions:
---
Don't worry, we've got you covered! Honey Donuts is committed to the health and safety of our guests and staff and are following all recommended health and safety guidelines. We remain open and now offer delivery right through our website.