TRADITION AND LOVE
THIS IS WHO ARE:
Honey Donuts is a women owned shop. Serving the Los Angeles area, Honey Donuts has been a family run business for 20 years. Current owner Jessica Nget took over the family business in 2016. Originally from Cambodia, you'll more than likely find Jessica behind the counter personally interacting with her customers when you enter the shop. If you ask Jessica what makes her shop unique, she will tell you that everything she offers, and she offers A LOT, is made with love. Her and her team are a fun lovin' crew ready to make you laugh and smile first thing in the morning...they must be running on the strong coffee as they are preparing for your arrival by 4am!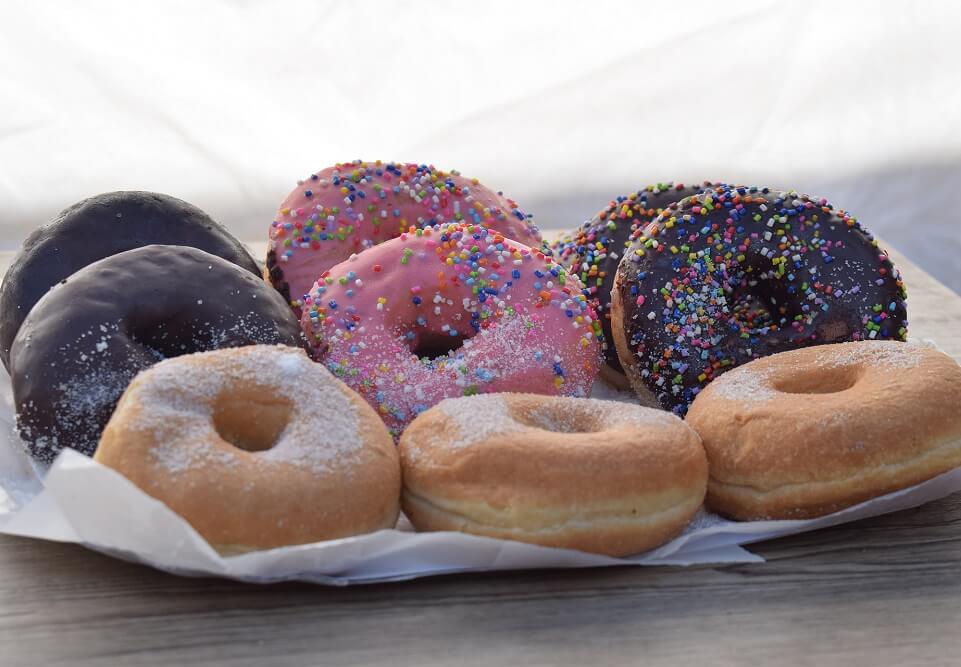 Hands down, by far THE best jalapeño ham & cheese croissant I've ever devoured. Also, they make the meanest cold sandwiches.. You won't be disappointed!!

Never have I ever taken a sip of coffee that was so incredible that after the first sip I had to sit back for a few minutes to fully process the creamy heaven that exploded in my mouth. That was, until today when I had the pleasure of trying the Vietnamese Coffee from Honey Donuts. Seriously, this stuff is sweet and creamy and everything you never knew you needed in a coffee. Coffee aside, the food is also super bomb! I had the most perfect egg and cheese bagel sandwich that was so soft yet so crispy, and paired with creamy warm cheese, it truly was a treat! And I even ordered this from Postmates and it was still incredible after the wait of a delivery. Oh and the best part- SO affordable! Seriously wow Honey Donuts, you guys are amazing. If you haven't tried the stuff here, you are truly missing out!

When I'm in LA, this is the only place I get coffee. Their Viatnamese iced coffee is delicious, and the donuts are always fresh. Honey Donuts is consistently the best coffee shop/bakery I've ever been to.